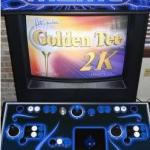 My "How to Build your own Arcade System" article has always been my most popular article.  According to Google Analytics it represents over 99% of all my visitors to this blog.  If you search Google for "how to build an arcade" you'll see my article is the #1 link out of 21,800,000 results.
How is that possible?
I think the reason is… well… first, it's a pretty good article.  I remember when I wrote it, years ago, that there wasn't one place that had all this information–the arcade cabinet, the hardware used, the software configuration. It was months of research.  A labor of love.  The article that followed was completely original.  My words.  And then over time other blogs started linking to it.  Discussing it.  And ultimately that's the reason why Google thinks it's pretty good too.