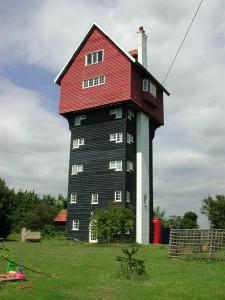 Do you ever want to live in a world in which your coffee maker preferences persist in the cloud so you can wake up anywhere in the world and enjoy your favorite cup of java? At one time I thought the company that would bring it to me was AT&T, but today I found out it was Google. (That reference is from 1993 TV commercials with AT&T and Tom Selleck, as shown below)
The Google IO keynote speech given today showed us where Google wants to take the Android platform. And that is… everywhere.
We already knew that they wanted it to run your smartphone, tablet, and television. But now they want to control your house and all your appliances. Home automation has been around forever and I've been using smarthome devices for years now. I only use it to turn off lights when I'm about to go to sleep. I know I can do a lot more than that but that is what I've found it most convenient to control–I'm tired and the lights need to be turned off.
Google gave me the impression that they weren't just thinking about lights, although their demonstration did focus on light bulbs that you just screw in that could be controlled easily. What I found interesting is they demoed an exercise machine that connects to your phone and provides an interactive game to help you exercise. The game was pretty boring, but it illustrates something more important. They want your Android phone to be command central for everything. I can't argue with that as I'm a big fan of simplification. I currently have 3 things that are always in my pocket–Car keys, wallet, and phone. If I could own a smartphone that can control all my devices, pay for anything, and even start my car then my life just got simpler. One device to control them all.
I reported the awesomeness of Arduino in a previous post and when Google announced their open accessory development kit that integrates with Arduino, I could only think of one thing–Brilliant. You can use your Android device to control anything and everything. And if you wanted to control something that wasn't supported by the device, then then you could just build it yourself. The fact that they are using Arduino means that building hardware would be inexpensive. In addition to that, Arduino has a thriving open source community which could potentially build controllers for everything. This might just turn into an App Store of hardware accessories. Allowing developers build on top of a platform without having to pay licensing fees only means the platform could really grow fast. It will be a platform that people will want to have.
I think we can all agree that Google is great at pushing technology forward and worrying about the consequences later. I really like everything I heard today, and only hope that their Do No Evil motto doesn't one day turn into Dr. Evil. I really don't want an evil corporation taking control of my coffee maker.