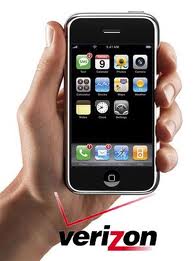 Verizon has never given a keynote speech at CES but will be doing so in a couple days. What's the big news? Last year, they announced their LTE network for faster speeds and this year it is expected they will unveil new 4G phones that will use it. The rumor mill has been running at full force over what operating system the new phones will use–Android or iOS?
I will add to all the rumors and say one of my friends, who works for CES, has been telling me for months it will be the iPhone. But reports came out early this week that it will be a series of 4G Android phones.
All I know for sure is that I have not upgraded my 3GS iPhone because I want an iPhone4 on Verizon's network. I think many people are in the same boat. January 6th will be an interesting day with the Mac App Store being released and the Verizon keynote. Buckle up.